An abundance of gum flesh can hang over the top of the teeth and create a condition known as a "gummy look". This dental concern can be efficiently fixed with gum contouring with the help of a laser. Many dental practices refer to this as periodontal aesthetic surgery. At Saddle Brook Dental Care in White Settlement, TX our dentists perform gum contouring using a highly technical laser to easily and safely trim off excess gum flesh to present more of the tooth. While this service is sometimes known as an aesthetic treatment, gum contouring also helps a patient's oral hygiene by limiting the risk of infection by getting rid of areas where bacteria can hide. This assists in lowering the chance for periodontal disease and gum infections.
Reviews
"Stellar customer service! Very straightforward and ever so helpful. I called this AM at 8 after finding them online. My brother needed immediate assistance because he was in throbbing pain and had to call into work over it. They gave us an appt 40 minutes from when I called. Was seen and the problems with my brothers teeth were explained in great detail with language he could understand. Laura was so helpful I wanted to hug her. She was able to arrange for my brother to be seen by another dentist nearby within the hour to have the extraction taken care of. She also did a fantastic job explaining the costs and what options were available to us due to our financial restraints. Laura saved the day for us! I truly appreciate everyone at Saddle Brook Dental for their assistance today.We will definitely be using them for all future dental work. And again, Laura was amazing!Thank you Laura and the team! KRISTIAN RAY"
- K.R. /
Google /
Jun 13, 2019
"Such a pleasant experience! From the the Hygienist Daniel, to the Dental Assistant Julissa, and Dr Patel absolute five star treatment! Best dental visit I've ever had!"
- N.G. /
Google /
Jun 09, 2019
"I show up on time and get seen quickly. Staff is friendly and professional. Dr. PATEL is sweet & great at what she does. Today I saw Ortho Doctor Griffin I believe was his name and he was Amazing! I got my braces at 27 😁 Both Doctor's explained treatment options and their plans really well. They offer great financial help as well. I had to take my 5 year old son to all visits and they were very kind to him which was a huge plus ❤ I am definitely glad that I chose them as my Primary and for my Ortho even more. Cant wait to see the final look in two years!"
- M.H. /
Google /
Jun 02, 2019
"The staff are very friendly and knowledgeable. Always helpful."
- S. . /
Google /
May 27, 2019
"Everybody was very nice. The dental assistant that did my teeth cleaning was very humorous and polite and knew exactly what he was doing. So I would say a very nice visit."
- J.P. /
Google /
May 07, 2019
Previous
Next
Gum reshaping and laser contouring can be completed directly inside our dental practice in White Settlement, TX using a light numbing agent to control any discomfort. It is common for patients to have anxiety regarding a dental treatment, so our dentists are available to offer sedation for individuals who cannot relax during treatment. When the treatment begins the gums and tooth enamel will be rinsed and thoroughly dried and then the laser device will delicately remove layers of gum tissue so that the gum looks smooth and even. The gum contouring laser at Saddle Brook Dental Care also assists to decrease bleeding and seal the shape of the gumline.
The treated gum tissue may be swollen and inflamed for a short time following gum reshaping, but with consistent brushing, flossing, and mouthwash, the swelling will clear up and the gums will feel normal quickly. Our dentists will discuss the post-procedure guidelines along with possible antibiotics to help return to normal faster. Dental exams and cleanings at Saddle Brook Dental Care are encouraged to help maintain healthy gums.
A laser contouring treatment for the gums may or may not be applied under insurance. Even though it is considered an aesthetic dental service, but some cases may need this treatment for dental care purposes. The staff at Saddle Brook Dental Care will research each patient's coverage to get a better idea of their out-of-pocket expenses.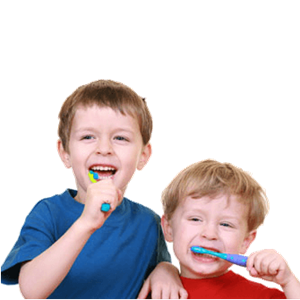 Abnormal gum tissue cause an unwanted smile. Gum contouring at Saddle Brook Dental Care in White Settlement, TX can improve this dental abnormality efficiently without surgery. In addition to getting a attractive new smile, your dental health will also improve, decreasing the risk for periodontal disease. Contact us to schedule an appointment with our dentists for more information.
Related Procedures