Some patients did not need traditional braces as a child, however, today they wish to have teeth that are in better alignment. Another group of patients may in fact previously wore braces in earlier years but still want straighter teeth. Because of advanced dental technology at Saddle Brook Dental Care at White Settlement, TX, invisible aligners, such as Invisalign, can align the teeth. Invisalign straightening trays uses various sets of plastic aligner straightening trays to gradually reposition the teeth into a straighter position. These see-through trays fit tightly on top of the teeth and are kept on for the majority of the day. The aligners are generally only removed for drinking coffee or wine, eating, and teeth brushing. Clear tooth aligners, such as Invisalign from our dentists at Saddle Brook Dental Care can discreetly straighten the teeth and create a more attractive smile.
Reviews
"Stellar customer service! Very straightforward and ever so helpful. I called this AM at 8 after finding them online. My brother needed immediate assistance because he was in throbbing pain and had to call into work over it. They gave us an appt 40 minutes from when I called. Was seen and the problems with my brothers teeth were explained in great detail with language he could understand. Laura was so helpful I wanted to hug her. She was able to arrange for my brother to be seen by another dentist nearby within the hour to have the extraction taken care of. She also did a fantastic job explaining the costs and what options were available to us due to our financial restraints. Laura saved the day for us! I truly appreciate everyone at Saddle Brook Dental for their assistance today.We will definitely be using them for all future dental work. And again, Laura was amazing!Thank you Laura and the team! KRISTIAN RAY"
- K.R. /
Google /
Jun 13, 2019
"Such a pleasant experience! From the the Hygienist Daniel, to the Dental Assistant Julissa, and Dr Patel absolute five star treatment! Best dental visit I've ever had!"
- N.G. /
Google /
Jun 09, 2019
"I show up on time and get seen quickly. Staff is friendly and professional. Dr. PATEL is sweet & great at what she does. Today I saw Ortho Doctor Griffin I believe was his name and he was Amazing! I got my braces at 27 😁 Both Doctor's explained treatment options and their plans really well. They offer great financial help as well. I had to take my 5 year old son to all visits and they were very kind to him which was a huge plus ❤ I am definitely glad that I chose them as my Primary and for my Ortho even more. Cant wait to see the final look in two years!"
- M.H. /
Google /
Jun 02, 2019
"The staff are very friendly and knowledgeable. Always helpful."
- S. . /
Google /
May 27, 2019
"Everybody was very nice. The dental assistant that did my teeth cleaning was very humorous and polite and knew exactly what he was doing. So I would say a very nice visit."
- J.P. /
Google /
May 07, 2019
Previous
Next
If the decision is made that clear aligner trays using Invisalign is the most effective solution for orthodontic needs, the first stage begins with digital imaging of the mouth so that the aligners can be developed. Our dentists and the staff at Saddle Brook Dental Care give each patient the knowledge so you know how to take care of and wear their trays, and talk to the patient about how important it is to leave the aligners in for the majority of the day. Aligning trays are usually worn for 2-3 weeks before the next round of aligners are then given. This is determined based on the progress of how rapidly the teeth move. When the patient comes in for their appointments at Saddle Brook Dental Care, our dentists will give the patient a better estimate of the length of time they will be required to wear Invisalign.
Once the patient's teeth are in proper alignment, it is crucial that the patient use an Invisalign Vivera setting retainer to sustain the results. The majority of individuals need to keep their retainer in place when they sleep at night. For overall great dental health, patients should proactively visit our dentists at Saddle Brook Dental Care a couple of times a year and continue a diligent at-home oral plan.
The price for Invisalign will based on the complications pertaining to the individual's needs, and how many aligner sets that will be needed. Orthodontic insurance may cover a certain amount of the cost. This varies based on the patient's benefits. The staff at Saddle Brook Dental Care will determine what the patient's coverage entails so that a realistic fee can be given by our dentists during the patient's initial visit.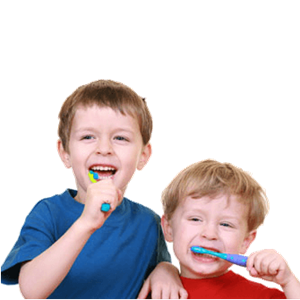 For men and women who have a pleasant smile, but hope for straighter teeth, clear aligner trays from Saddle Brook Dental Care in White Settlement, TX are a great quick fix to meet your aesthetic goals. See-through orthodontic aligner trays can be worn without the hassle of metal brackets to give you the gorgeous teeth you want. Our dentists will consult about all of the options with see-through braces today and decide if Invisalign at Saddle Brook Dental Care is the appropriate procedure for you.
Related Procedures