When a tooth is the reason for intense infection, pain, or discomfort, the tooth may be deteriorating or injured past care and require a dentist to pull out the tooth. An extraction can be needed in an emergency following an injury or the extraction is also arranged to stop an issue, for example having the wisdom teeth taken out to stop an impaction. A simple extraction is done if the tooth is already above the the gums, but a surgical extraction is performed if the tooth is not fully erupted from the gumline. To aid every patient in understanding if they may benefit from a simple or surgical extraction, our dentists at Saddle Brook Dental Care in White Settlement, TX will take digital X-rays and use a physical exam to identify any issues.
Reviews
"Stellar customer service! Very straightforward and ever so helpful. I called this AM at 8 after finding them online. My brother needed immediate assistance because he was in throbbing pain and had to call into work over it. They gave us an appt 40 minutes from when I called. Was seen and the problems with my brothers teeth were explained in great detail with language he could understand. Laura was so helpful I wanted to hug her. She was able to arrange for my brother to be seen by another dentist nearby within the hour to have the extraction taken care of. She also did a fantastic job explaining the costs and what options were available to us due to our financial restraints. Laura saved the day for us! I truly appreciate everyone at Saddle Brook Dental for their assistance today.We will definitely be using them for all future dental work. And again, Laura was amazing!Thank you Laura and the team! KRISTIAN RAY"
- K.R. /
Google /
Jun 13, 2019
"Such a pleasant experience! From the the Hygienist Daniel, to the Dental Assistant Julissa, and Dr Patel absolute five star treatment! Best dental visit I've ever had!"
- N.G. /
Google /
Jun 09, 2019
"I show up on time and get seen quickly. Staff is friendly and professional. Dr. PATEL is sweet & great at what she does. Today I saw Ortho Doctor Griffin I believe was his name and he was Amazing! I got my braces at 27 😁 Both Doctor's explained treatment options and their plans really well. They offer great financial help as well. I had to take my 5 year old son to all visits and they were very kind to him which was a huge plus ❤ I am definitely glad that I chose them as my Primary and for my Ortho even more. Cant wait to see the final look in two years!"
- M.H. /
Google /
Jun 02, 2019
"The staff are very friendly and knowledgeable. Always helpful."
- S. . /
Google /
May 27, 2019
"Everybody was very nice. The dental assistant that did my teeth cleaning was very humorous and polite and knew exactly what he was doing. So I would say a very nice visit."
- J.P. /
Google /
May 07, 2019
Previous
Next
To perform a simple extraction, a local anesthesia is often used to numb the area, then our dentists work the tooth loose and take out the whole tooth out of the jaw. Our dentists will cautiously disconnect the tooth away from the gums and ligaments, and finally our dentists will wash and seal the socket. In a surgical extraction, the patient is usually prepared with local anesthesia with sedation or the patient is knocked out with general anesthesia. To take out the tooth, our dentists will surgically cut all the way through the soft tissue and bone. In some patients, our dentists will cut the tooth into fragments for faster removal. As soon as the tooth is taken out, the socket will be rinsed and stitched together.
Following a tooth extraction, a blood clot will develop in the socket of the extracted tooth, which the patient needs to keep hygienic and observe for warnings of infection. Our dentists may recommend over-counter pain relievers for any tenderness following the extraction or our dentists may give the patient a prescription painkillers. Patients may want to follow a diet of liquid and soft foods for several days after the simple or surgical extraction. Patients will want to be gentle while cleaning their mouth to prevent disturbing the socket as it mends. The gum tissue and bone will start to heal a week or two following the procedure, although it can be as long as 5 - 6 months until the mouth is entirely recovered.
If the extraction is medically required, some of the expenses will typically be paid by insurance. The coverage may be different depending on whether the patient requires a surgical or simple extraction, so Saddle Brook Dental Care will determine the patient's benefits and personal bill. Saddle Brook Dental Care in White Settlement, TX offers a few financing plans and our dentists take many payment methods.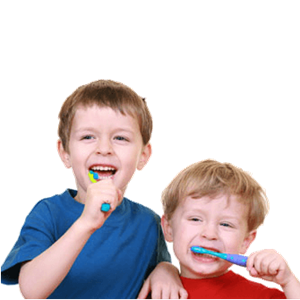 Whether you want your wisdom teeth taken out or if you require an emergency extraction after an injury, please contact Saddle Brook Dental Care in White Settlement, TX to go over your options. Our dentists can perform surgical or simple extractions that restores your oral health.
Related Procedures