About Oral-Conscious Sedation
At Saddle Brook Dental Care in White Settlement, TX, our dentists provide oral-conscious sedation to patients for complex services or to help patients who suffer from anxiety when visiting the dentist's office. Oral-conscious sedation is administered as a tablet approximately 60 minutes before their service. The tablet can be prescribed as a light to moderate sedation level, to fit the patient's needs and the service that is performed. Light sedation can make the patient seem hazy, although they don't typically fall asleep. Medium sedation is chosen for longer services to help the patient become comfortable and the patient can go into a light sleep. Even though different sedation options may be tweaked during the service, the concentration of oral-conscious sedation cannot be changed.
Reviews
"Great care and patient service!"
- A.R. /
Google /
Sep 04, 2017
"People were friendly, nice and understanding. They made sure you understood every step in the process."
- C.K. /
Google /
Sep 04, 2017
"Such a great group of ladies! Everyone was so genuine and helpful and Dr. Patel was absolutely wonderful!"
- A.M. /
Google /
Aug 21, 2017
"Excellent visit today with caring professionals! Check out this dental practice if you care about your TEETH!!!"
- C.C. /
Google /
Aug 14, 2017
"Great doctor and staff!When you walk into the office, you are greeted. From that moment on you are treated with kindness, caring, and professionalism. The staff takes time to explain what will be completed, how it will be completed and, if there are questions, they make sure you understand before they continue. I recently had to have a tooth crown procedure. Dr. Patel administered the anesthesia with no pain. During the procedure I was continually asked if I was ok and if there was any pain. Dr. Patel did not want me to hurt. I am so grateful I was referred to Dr. Patel by a friend."
- C.F. /
Google /
Jul 31, 2017
Previous
Next
Our dentists will talk with the patient to completely discuss their allergies, medical history, and medications to decide if the patient is a candidate for oral-conscious sedation or another method. If oral-conscious sedation is elected, our dentists will give them a prescription for the tablet for the patient to swallow around 60 minutes prior to their service. The patient won't be allowed to drive before or after their treatment, because the patient will be awake, but in a relaxed state. During the service, the patient will be conscious enough to listen to our dentists and to comply with any directives. Some patients can lose consciousness throughout the service, however they can be gently woken when the treatment is done.
Patients are not allowed drive for the next day after being under oral-conscious sedation, so our dentists advise that every patient plan for a reliable person to get them home following their service. Although the patient generally stays awake during the treatment, the sedation can cause temporary memory loss. Oral-conscious sedation is generally dependable, although certain patients will get short-term stomach trouble. Any uncommon side effects or continuing discomfort should be told to our dentists at Saddle Brook Dental Care as soon as possible.
Based on the patient's dental insurance policy, a portion or all of the expense of oral-conscious sedation will be included. Saddle Brook Dental Care will talk to the patient's dental insurance provider before the service to estimate their insurance coverage and out-of-pocket expenses. Our dentists at Saddle Brook Dental Care take several methods of payment and we will help connect patients to financing options.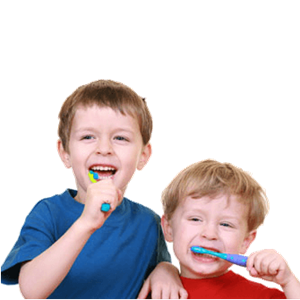 Learn Your Sedation Options
If you are scheduled to have a long or invasive service at Saddle Brook Dental Care or if you avoid your annual dental examination and twice yearly professional cleaning because of worries, oral-conscious sedation or another sedation choice may help you to feel calm and relaxed for your appointment at Saddle Brook Dental Care. To find out more info, come to a consultation with our dentists and discover more regarding sedation choices, like oral-conscious sedation.
Related Procedures