About Dental Bonds and Contour
For a few cosmetic problems, such as stained teeth with breaks, dental bonding and contouring at Saddle Brook Dental Care in White Settlement, TX offers a more smooth and gorgeous smile. Fixing the teeth with dental bonding is one of the easiest cosmetic dental procedures at Saddle Brook Dental Care by our dentists that incorporates a resin solution to cover subtle aesthetic irregularities. The resin substance is a natural appearing match to the real teeth so it is almost entirely invisible. Dental bonding is also used to create a tooth appearance that looks longer. This aesthetic procedure closes together small gaps between the teeth, and smoothes the edges for a straight and natural look producing a high-quality smile.
Reviews
"Stellar customer service! Very straightforward and ever so helpful. I called this AM at 8 after finding them online. My brother needed immediate assistance because he was in throbbing pain and had to call into work over it. They gave us an appt 40 minutes from when I called. Was seen and the problems with my brothers teeth were explained in great detail with language he could understand. Laura was so helpful I wanted to hug her. She was able to arrange for my brother to be seen by another dentist nearby within the hour to have the extraction taken care of. She also did a fantastic job explaining the costs and what options were available to us due to our financial restraints. Laura saved the day for us! I truly appreciate everyone at Saddle Brook Dental for their assistance today.We will definitely be using them for all future dental work. And again, Laura was amazing!Thank you Laura and the team! KRISTIAN RAY"
- K.R. /
Google /
Jun 13, 2019
"Such a pleasant experience! From the the Hygienist Daniel, to the Dental Assistant Julissa, and Dr Patel absolute five star treatment! Best dental visit I've ever had!"
- N.G. /
Google /
Jun 09, 2019
"I show up on time and get seen quickly. Staff is friendly and professional. Dr. PATEL is sweet & great at what she does. Today I saw Ortho Doctor Griffin I believe was his name and he was Amazing! I got my braces at 27 😁 Both Doctor's explained treatment options and their plans really well. They offer great financial help as well. I had to take my 5 year old son to all visits and they were very kind to him which was a huge plus ❤ I am definitely glad that I chose them as my Primary and for my Ortho even more. Cant wait to see the final look in two years!"
- M.H. /
Google /
Jun 02, 2019
"The staff are very friendly and knowledgeable. Always helpful."
- S. . /
Google /
May 27, 2019
"Everybody was very nice. The dental assistant that did my teeth cleaning was very humorous and polite and knew exactly what he was doing. So I would say a very nice visit."
- J.P. /
Google /
May 07, 2019
Previous
Next
Dental contouring and bonding takes place in Saddle Brook Dental Care's dental practice and is typically pain-free thus there is no need for numbing or sedation. To make the tooth and make it applicable for proper bonding, our dentists will scrape the top layer of the tooth and put on a special gel. Prior to application, the resin is prepared to mimic the patient's current tooth whiteness and then carefully painted onto the surface. A special ray of light is aimed at the teeth to harden and cure the resin until the resin fully covers the treatment area. During the final step in this process, our dentists will buff and smooth the tooth's surface to make certain the bonded teeth are level. The unbonded teeth may also be polished with polishing instruments to remove sharp edges.
Clients at Saddle Brook Dental Care may discover that their finished sealed and polished bonded teeth feel funny at first, but patients eventually get used to how they look and feel. To take care of dental bonding, each patient should make ongoing dental visits with our dentists. Proceeding your bonding and contouring procedure, patients will need to avoid dark liquids and staining foods, as well as smoking and grinding their teeth to avoid wear. With good care, bonding and contouring can last for a number of years before another bonding and contouring treatment is needed.
Aesthetic dental bonding may be recommended to repair a fragmented and unsightly tooth. Due to the fact that this is a procedure that is considered an aesthetic enhancement, dental benefits might not cover the fees. If dental bonding is in fact needed to repair the teeth, dental coverage may cover some of the cost. Our insurance managers at Saddle Brook Dental Care will contact each patient's claims department to determine the liability for payment. If the expenses are higher than what the patient can afford, our dentists at Saddle Brook Dental Care can assist by offering convenient billing options.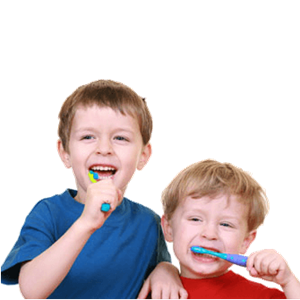 For gorgeous, smooth teeth, dental contouring and bonding at Saddle Brook Dental Care in White Settlement, TX can provide fantastic results in just 1 or 2 office appointments. This dental technique corrects discolored and chipped teeth for lasting results. A preferred dental option for our clients, dental contouring and bonding by our dentists can offer you the gorgeous smile you didn't think was possible. Get in touch with Saddle Brook Dental Care today and see what dental bonding can provide for you.
Related Procedures